SHEIN is a global fashion and lifestyle e-retailer committed to making the beauty of fashion accessible to all.
SHEIN's mission is to serve as a leader in the industry and bring fashion into the modern era.
We are a digital-first e-tailer that leverages industry-leading on-demand production and digitally connects the supplier ecosystem to ensure accurate forecasting, efficient allocation of raw materials and effective global logistics.
Key Moments in Our History
2012
Launched with 4 co-founders
2014
Established our own supply chain center
2015
Launched the SHEIN app
2022
Serving over 150 countries
FASHION: ON-DEMAND
---
We employ cutting-edge technologies and processes in design and sourcing to stay well-informed of what is in demand by consumers. Our unique, on-demand, lean production model means that we can identify trends by measuring consumer demand with greater accuracy than traditional forecasting models.
SHEIN only produces 100 to 200 pieces of any product at launch and responds with increased production only if demand warrants it. Through on-demand production, we are able to consistently limit excess inventory to single digits, a percentage that is quite different than traditional retailers and one that results in substantially less waste.
As an e-commerce-only retailer, SHEIN avoids the need for overproduction typically associated with filling physical storefronts and prevents much of the waste and environmental impacts associated with running a traditional retail store.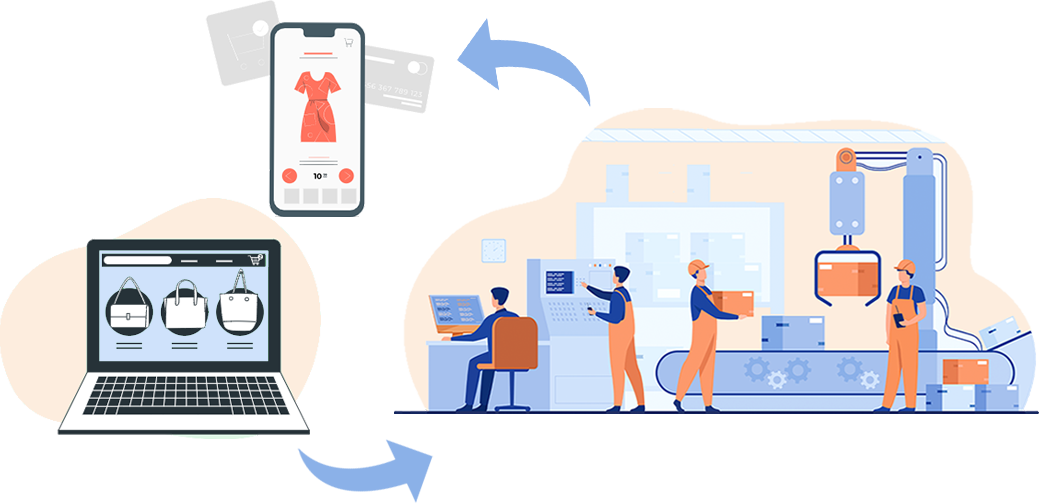 Accelerating Toward a Desirable and Sustainable Future
---
We're looking to the future and evolving to make desirable and sustainable lifestyles accessible to our customers today. SHEIN saw the need for new business models that help minimize waste and conserve resources from the start. We're guided by our sustainability mindset as we advance our entire value chain, applying our disruptive mindset to test and scale sustainable innovations, tackling waste and circularity all along our operations.
AN EMPOWERED SUPPLY CHAIN
---
SHEIN believes that the betterment of our extended supply chain ecosystem is fundamental to our success as a responsible and sustainable organization.
Our supply chain is made up of a third-party supplier community that we support with technology advancement, training and upskilling initiatives and facility enhancement. But it does not stop there. We take our responsibility one step further, with initiatives that empower and support the family members of workers within our supplier community.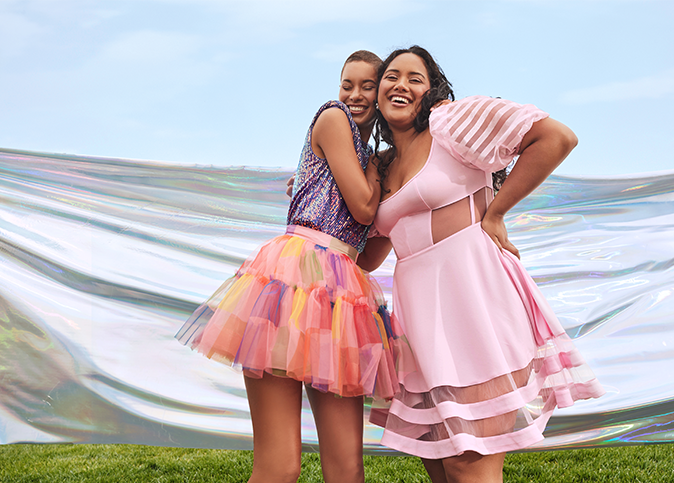 See our latest Sustainability and Social Impact Report