With Circularity Month just behind us, we're taking a moment to reflect on the progress we've made towards circularity this year and sharing a glimpse of the road ahead!
World Circular Textiles Day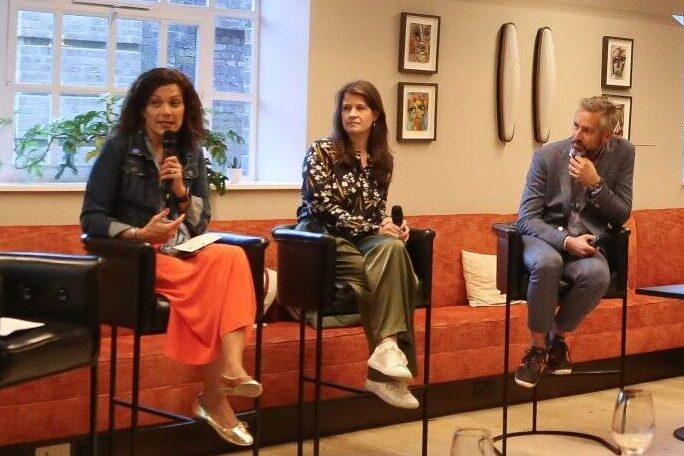 In 2022, we became a signatory of the World Circular Textiles Day (WCTD) commitment to join this global coalition of brands, suppliers, NGOs and other organizations working collectively to realize a fully circular fashion and textile industry by 2050. This October, our Director of Sustainability, Caitrin Watson, took the stage at the annual WCTD event alongside Tricia Carey (Renewcell) and Martin Böschen (TEXAID) for a panel discussion on the path to building a fully circular textile future, recognizing that brands play a critical role in scaling sustainable innovations, such as textile-to-textile fiber recycling and other post-consumer end-of-life solutions.
Repurposing the Fashion Industry's Textile Waste
Through our evoluSHEIN by Design initiative, we're making a dent in transitioning to preferred materials that have a lower impact on the environment and scaling the use of circular production processes. We're committed to sourcing 50% of SHEIN branded products through our evoluSHEIN by Design initiative by 2030.
In May, we set a goal to become a global leader in rescuing the industry's textile waste. Through an exciting new partnership with Queen of Raw, we are utilizing their proprietary Materia MX platform to source high-quality excess deadstock fabrics from other brands and designing them into new, desirable style instead of letting them go to waste in landfills. Since the announcement of the partnership, we launched our first evoluSHEIN product collaboration with global pop star Anitta, featuring limited-edition pieces made from rescued deadstock fabrics.
Empowering Emerging Sustainable Designers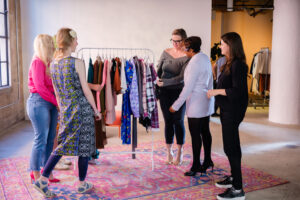 Our SHEIN X Incubator Program empowers the next generation of artists and designers to realize their creative vision and make their mark on the industry. At SHEIN, we see it as an opportunity to support up-and-coming designers with the resources to create fashion that's both trendy and thoughtful. This fall we launched the first 6 SHEIN X designer collections under our evoluSHEIN by Design initiative with pieces made from preferred materials. Through this collaboration, we also offered them a channel to voice their vision to evolve fashion for a better future.
Keeping Clothing in Circulation Longer
We all have former closet favorites that we're ready to let go of but still have plenty of life left! In a more circular future for fashion, those pre-loved items aren't destined for landfills, they're ready for their next homes.
This October marked the one-year anniversary of SHEIN Exchange, our in-app peer-to-peer resale platform where our customers can give a second life to pre-loved SHEIN items. After piloting this platform in the US with over 3 million registered users, we are preparing to expand SHEIN Exchange to several European markets in the coming months.
To raise awareness and engage our own employees in the circular shift, we hosted an in-person Clothing Swap the same month in our largest US office, Los Angeles. In total, almost half of all items were recirculated among participants, and the remaining items were donated to a local charity.
Uncovering Insights to Unlock Circular Opportunities
In September, we conducted an international circularity study across key SHEIN markets (Brazil, Mexico, USA, France, Germany and the UK). Key insights of the study show that SHEIN customers want to be sustainable: customers report a strong desire to participate in circular activities in the day-to-day (donating old clothes and buying/selling secondhand items online are the most popular means of engaging with the circular fashion market) but may not always fully grasp the environmental benefits of circular activities. Circularity awareness and preferred method of engagement differed across regions, giving us a better understanding of how to meet our customers where they are and contribute to their circularity journey.
We believe that creating a sustainable and circular fashion industry is a collaborative effort that will only be possible through collective action, and we're thrilled to be on this journey to an exciting new frontier in fashion. Learn more about our evoluSHEIN journey here.