Forests are a critical shield against climate change: our planet's forests protect our biodiversity, filter our water and air and uphold the livelihood of countless around the world. SHEIN recognizes the role our company can play in promoting protective practices across our industry and driving consumer awareness of the importance of our forests. Today, on International Day of Forests, we're celebrating the importance of our planet's forests and sharing our commitments and progress towards protecting them.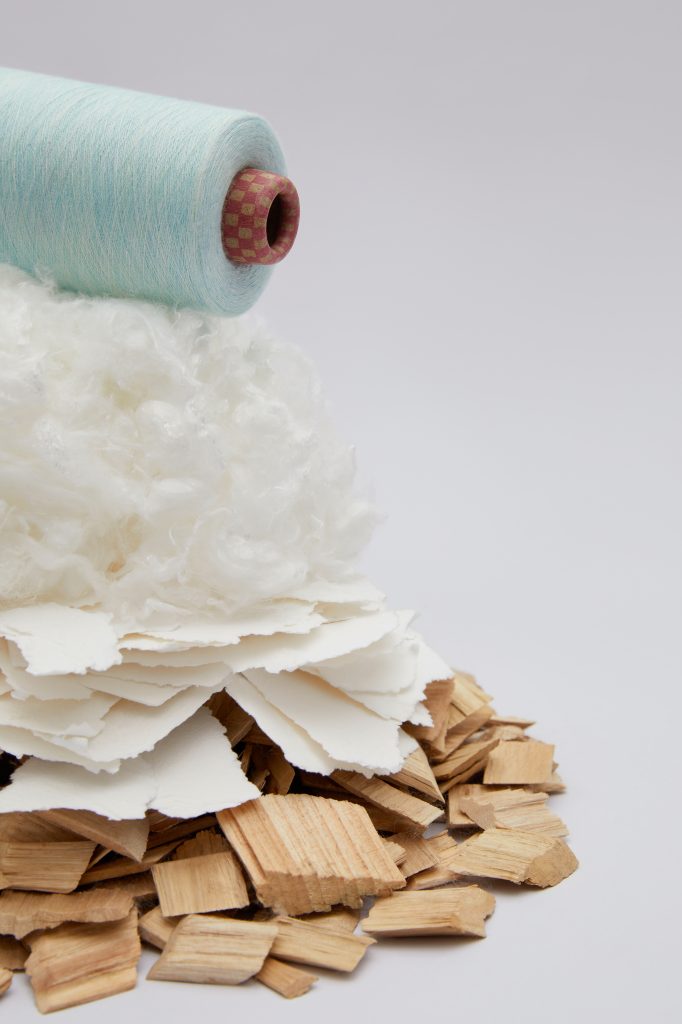 In 2022, we became signatories to CanopyStyle and Pack4Good pledges. SHEIN has committed to ensure that 100% of our viscose fibers are coming from deforestation-safe suppliers by 2025, increasingly incorporate NextGen fibers, and actively advocate for global forest conservation. Our partnership with the experts at Canopy is helping us achieve this goal and has already made an impact on our supply chain.
"At SHEIN, we understand that protecting our forests is essential to creating a better planet for future generations. Canopy has made important advancements in addressing the social and environmental concerns associated with man-made cellulosic fibers, and we are excited to join peer companies in the commitment to responsible viscose." -Adam Whinston, Global Head of ESG at SHEIN
Traditionally, viscose fibers are obtained from wood pulp which is associated with deforestation and forest degradation. Through this partnership, SHEIN is working to ensure that all viscose fibers used in our garments come from suppliers who are not sourcing from the world's Ancient and Endangered Forests by 2025. Specifically, this work involves reviewing our existing use of man-made cellulosic paper and packaging to eliminate sourcing from endangered species habitat forests like the Canadian and Russian Boreal Forests, Coastal Temperate Rainforests, the tropical forests and peatlands of Indonesia, the Amazon and West Africa. Although we are early in our sustainability journey, our Canopy commitments and actions are an example of motivation for our company, to act quickly.
"SHEIN is motivated to act fast and take meaningful action. Partnering with brands like SHEIN, that hold a considerable market share of the fashion industry, is critical to achieving the required industry transformation in the timescale we need."
-Amanda Carr, Director of Strategic Initiatives at Canopy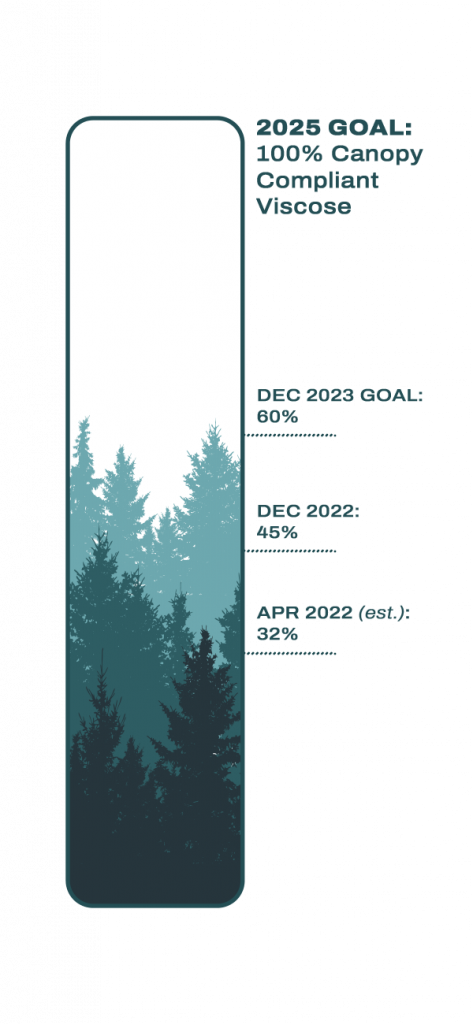 Our Progress
In April 2022, we conducted an initial fiber traceability survey with our viscose textile suppliers. According to supplier responses, an estimated 32% of viscose in 2021 came from Canopy-approved and Forest Stewardship Council (FSC)-certified sources. This data helped us estimate our current gaps, identify the greatest opportunities for impact, and establish a roadmap forward.
We set an internal goal of tracing 45% of our viscose fabrics back to Canopy-approved sources by the end of 2022. We accomplished this goal by December 2022 and aim to reach 60% by the end of 2023. We're eager to continue to share our progress on our journey towards 100% Canopy-compliant viscose by 2025 and continue celebrating International Day of Forests for years to come.
Learn More