As a global online retailer of fashion, beauty and lifestyle products, SHEIN strives to play an important role in supporting the communities where we work, source, and live, as well as in conserving natural resources. We are continuously evolving to ensure that our business practices are aligned with our stakeholders' expectations and values.
Last year, SHEIN announced commitments to reduce absolute GHG emissions across its entire value chain by 25% by 2030. As part of our efforts to achieve this goal, we have rolled out two new warehouse-based programs.
Eliminating use of single-use plastic lunch boxes in our warehouses: Since implementing this initiative in April 2022, SHEIN has cut down the use of disposable plastic lunch boxes across 10 warehouses by about 2.2 million units, with approximately 1.19 million units being recycled. This project has saved 69.6 tons of single-use plastic waste and has enabled SHEIN to prevent the release of a total of 1421 tons greenhouse gases emissions (CO2e). This program is expected to scale and expand across our supply chain, aiming to save 78 tons of single-use plastic lunch boxes and repurpose 60 tons of recyclable or reusable lunch boxes every year.
1 Life-cycle emissions of plastics, based on factors derived from DEFRA database.
Accelerating adoption of recycling program to prevent industrial waste from reaching landfills at end-of-life: In partnership with third-party recycling organizations, we are improving the way our warehouses sort and recycle industrial waste. Disposable items are separated out from recyclables to reduce the overall number of incinerated items. As of December 2022, over 502 tons of industrial waste have been sorted from one single warehouse, of which 75.4% is recyclable. The industrial waste management initiative will be expanded to 10 warehouses in 2023.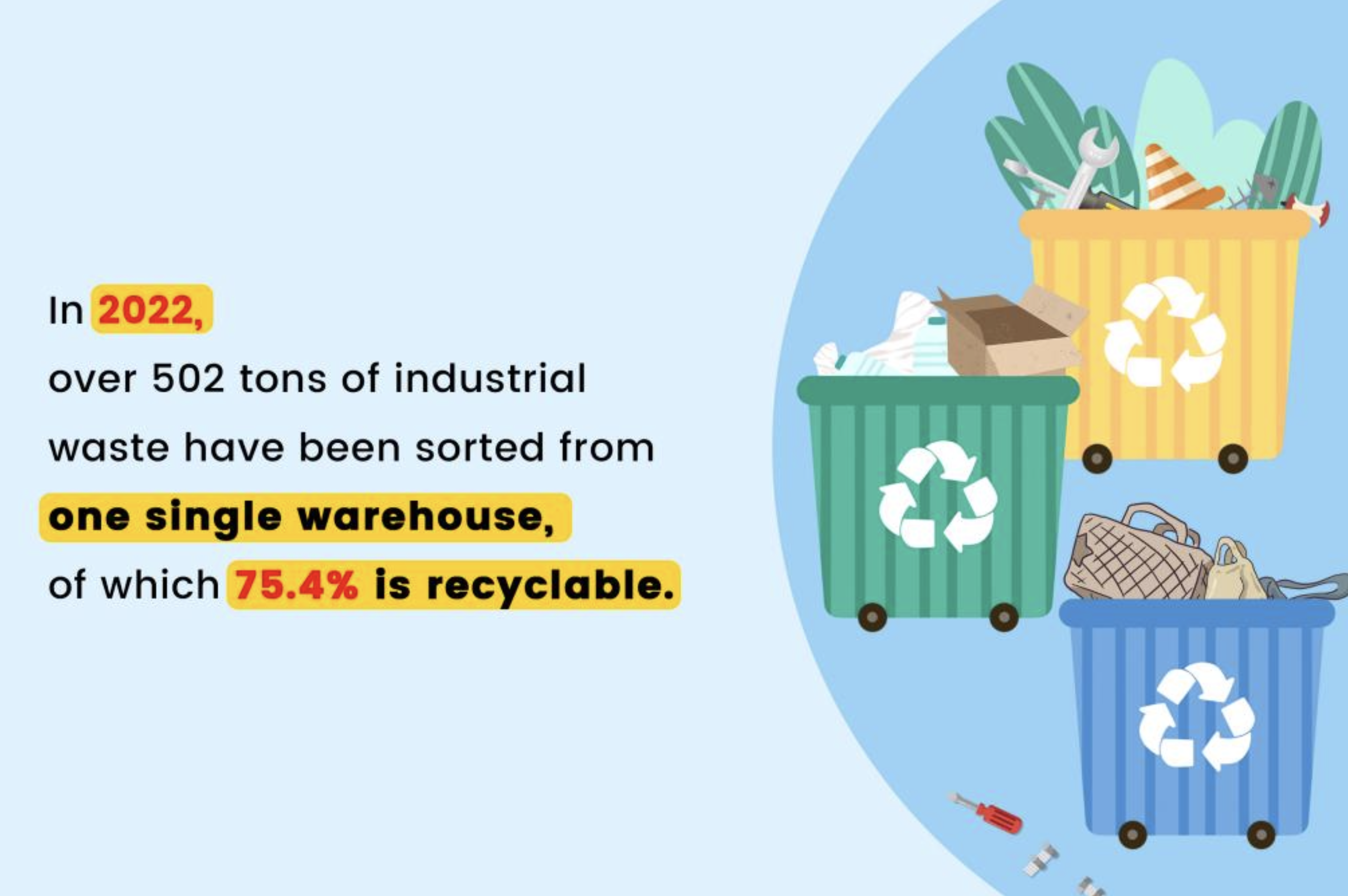 At SHEIN, we are committed to driving constant improvement of processes and practices to eliminate the concept of waste across our operations that include deep supply chain waste mapping, circular product development, and launching end-of-life garment recycling solutions. Earlier this year, SHEIN shared its 2021 GHG Emissions Inventory and Plans to Reduce Carbon Emissions by 2030.