Global fashion, beauty and lifestyle products online retailer SHEIN is advancing its initiative to reduce the use of virgin plastics throughout its operations and accelerate the adoption of more sustainable packaging solutions. SHEIN is also increasing the use of recycled content in its polybag mailers while exploring plastic-free alternatives.
As part of its efforts toward better packaging, SHEIN has been incorporating materials with a lower environmental impact into its operations. In August 2022, SHEIN began using recycled PE plastic express bags for all parcels sent to European countries and the UK. These express bags, which contain 50% recycled PE plastic, are produced from waste circular process. The importance of the circular economy for plastics is growing and provides waste-saving benefits at all stages of the product lifecycle. PE plastics can be continuously recycled, minimizing the need for raw material extraction and requiring less energy and water to produce in comparison to virgin materials. By the end of this year, this action is expected to save over 319 tons of virgin plastic within SHEIN's operations.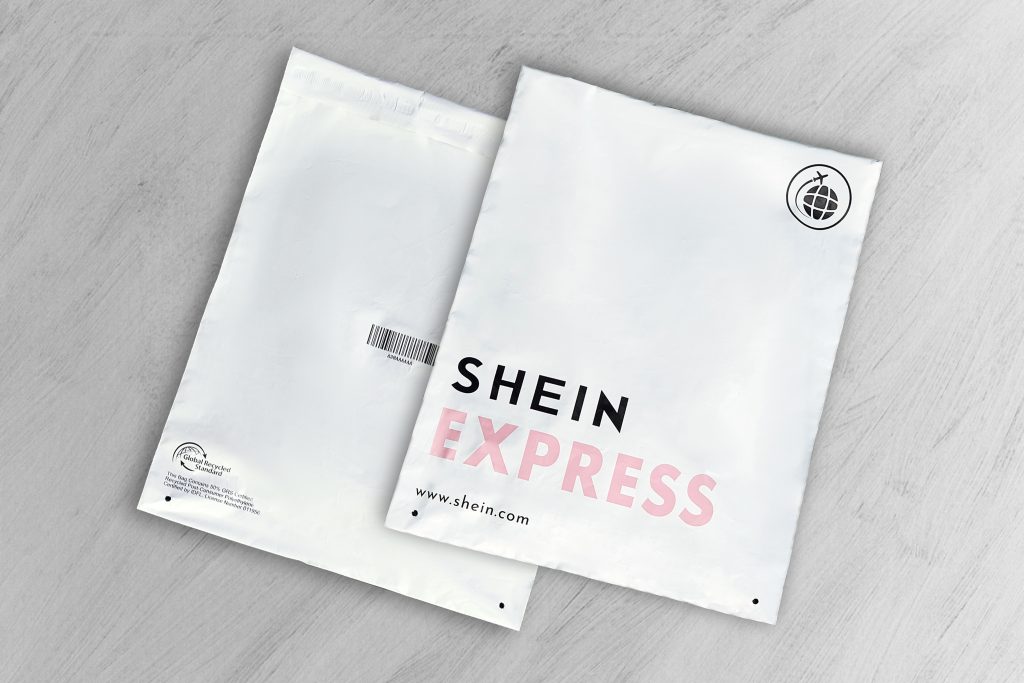 All items from MOTF, SHEIN's premium brand, switched to 100% recycled PE plastic bags as of August 2022. This initiative is expected to save three tons of virgin plastic particles monthly. Packaging bags adopted by SHEIN, ROMWE and other SHEIN brands will also be gradually replaced with bags inclusive of more environmentally conscious materials.
SHEIN's recycled PE plastic express bags, MOTF packaging bags and evoluSHEIN packaging bags are certified to the Global Recycled Standard (GRS) in partnership with GRS-certified vendors, Tianyuan and Xiandu Packaging. This globally recognized certification supports the traceability of recycled material through all stages of the supply chain and requires strict social and environmental compliance. The GRS standard is managed by Textile Exchange, a global non-profit leading the apparel industry to adopt more sustainable materials.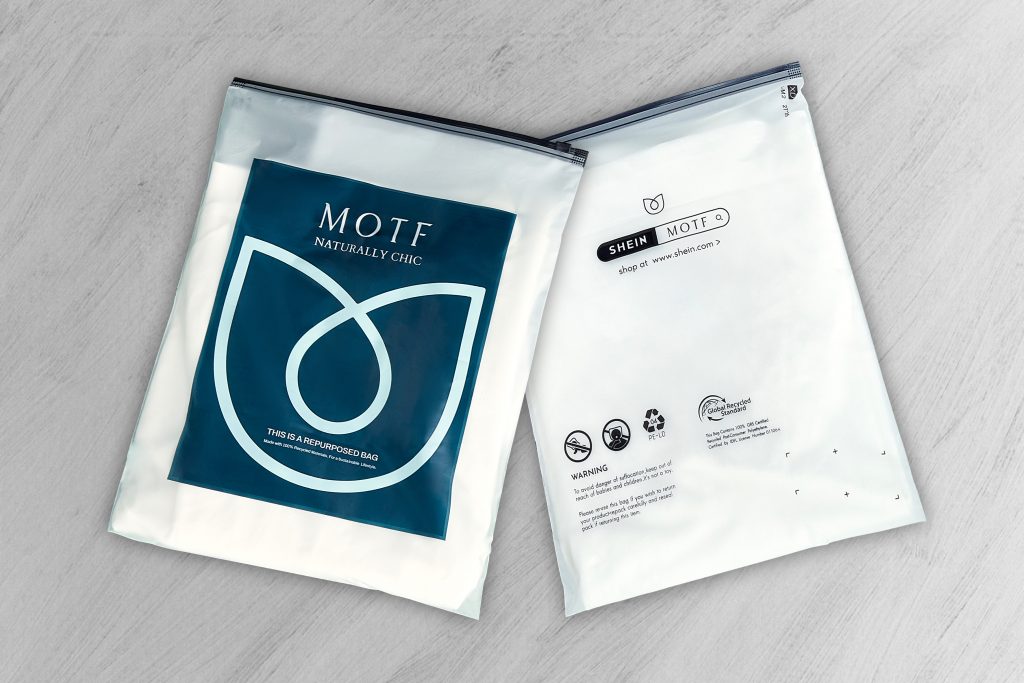 Adam Whinston, Global Head of Environmental, Social and Governance (ESG) at SHEIN, stated, "As SHEIN invests in sustainable development across its operations, we recognize that packaging continues to be a key area for improvement. We believe that reducing our packaging and accelerating the adoption of more responsible materials such as recycled plastic bags and forest-safe paper products are important steps towards delivering on our environmental commitments."
About SHEIN
SHEIN is a global fashion and lifestyle e-retailer committed to making the beauty of fashion accessible to all. We use on-demand manufacturing technology to connect suppliers to our agile supply chain, reducing inventory waste and enabling us to deliver a variety of affordable products to customers around the world. From our global offices, we reach customers in more than 150 countries. To learn more about SHEIN, visit www.SHEIN.com.
Press Contact: