Society's progress relies on the desire to evolve. We have the power to envision a better future and the desire to speed toward it. As the world journeys towards sustainability, we want to leverage the power of fashion to make the world a more inclusive and equitable place. It's not enough to create a better future – we have to ensure that everyone has access to it.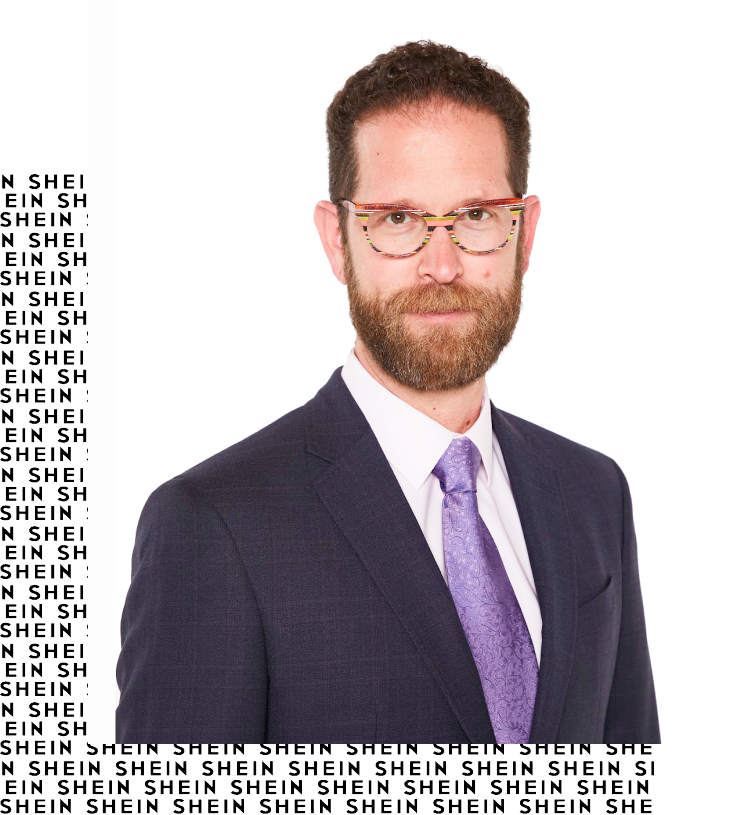 Adam Whinston joined SHEIN as Global Head of Environmental, Social and Governance in 2021. Based in SHEIN's Los Angeles office, Adam reports directly to SHEIN's CEO and works with the company's global leadership and teams across the world. His goal is to establish and drive progress to the company's comprehensive sustainability and social impact strategy, as well as oversee the SHEIN Cares philanthropic programs. In the following interview, Adam discusses what brought him to SHEIN and his excitement about the company's future.
OUR evoluSHEIN ROADMAP
Our ambition starts first and foremost within our company. SHEIN is evolving through innovation and disruption. We have adopted a holistic approach to managing our social and environmental impact. Through collaboration, innovation and determination, we believe we can make a desirable, sustainable future accessible to all.
Our foundation consists of three strategic pillars and nine key priorities. We call our approach evoluSHEIN: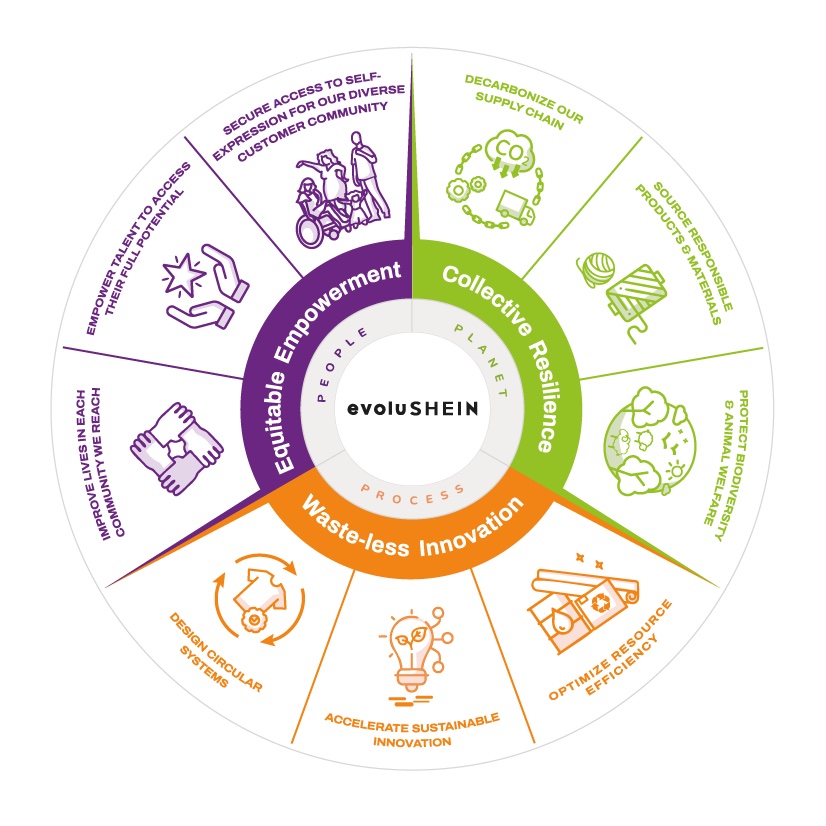 People
Equitable Empowerment
By anchoring our approach in integrity, inclusivity and respect for all, we create opportunities for our stakeholders to access their full potential.
---
AT A GLANCE
2,812
supplier audits performed in 2022
40%
women in senior management
3,000
designers and artists empowered by our SHEIN X program

Process
WASTE-LESS INNOVATION
We are always improving our processes and practices to enable a circular future and reduce waste.
---
AT A GLANCE
US$5 million
allocated to The Or Foundation as part of our Extended Producer Responsibility Fund
Over 1 million
registered users on SHEIN Exchange

Planet
COLLECTIVE RESILIENCE
We collaborate across our shared ecosystem to ensure long-term durability while respecting planetary boundaries.
---
AT A GLANCE
25%
reduction in our GHG emissions by 2030 (2021 as a baseline)
100%
forest safe viscose by 2025
50%
of traditional screen printing transitioned to zero-water-use digital transfer printing across our supply chain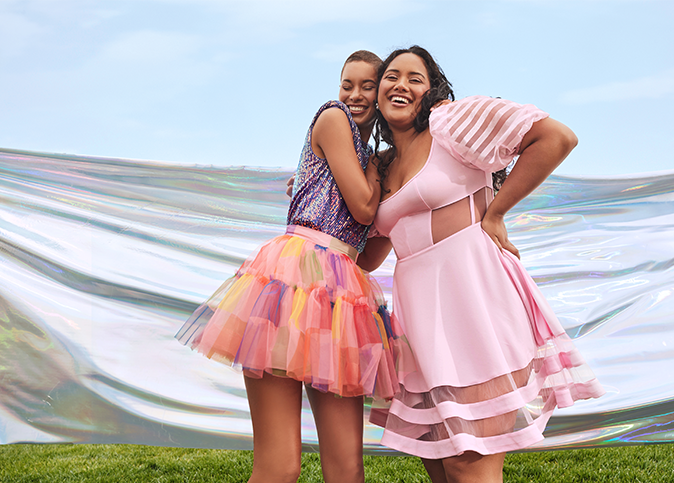 See our latest Sustainability and Social Impact Report