We have the power to envision a better future and the desire to speed toward it. We are working hard to drive continued progress toward our sustainability and social commitments, and increase transparency as we recognize the role SHEIN can play in supporting the communities we reach and the environment we all share.
"Everyone deserves a more equitable and sustainable future. And I am confident that SHEIN can become a catalyst for that transition."
Sky Xu, Co-Founder and CEO of SHEIN
OUR evoluSHEIN ROADMAP
Our ambition starts first and foremost within our company. Through collaboration, innovation and determination, we believe we can accelerate our journey towards a sustainable future accessible to all. Our foundation consists of three strategic pillars and nine key priorities. We call our approach evoluSHEIN: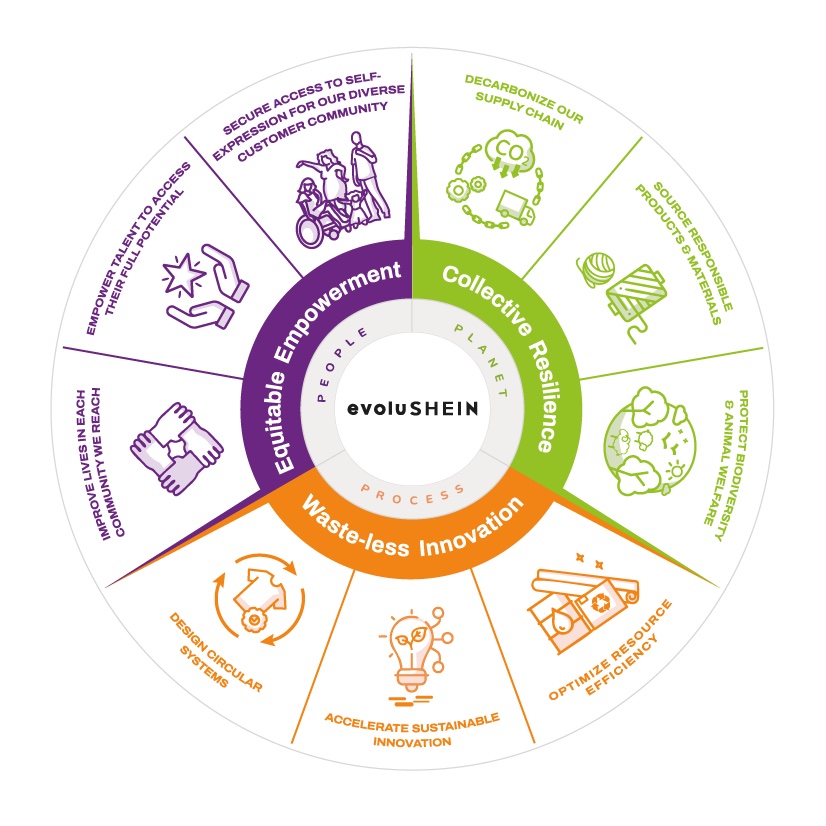 "With evoluSHEIN, we are paving the way for our business to continue its growth trajectory and outlining what we can do as a business to drive change. Our Sustainability and Social Impact strategy builds on our existing programs and initiatives across our value chain. evoluSHEIN aims to guide SHEIN in the next phase of its journey toward a more desirable and sustainable future that is accessible to all. We are embarking on a long and exciting journey: that of our evolution."
Adam Whinston, Global Head of ESG at SHEIN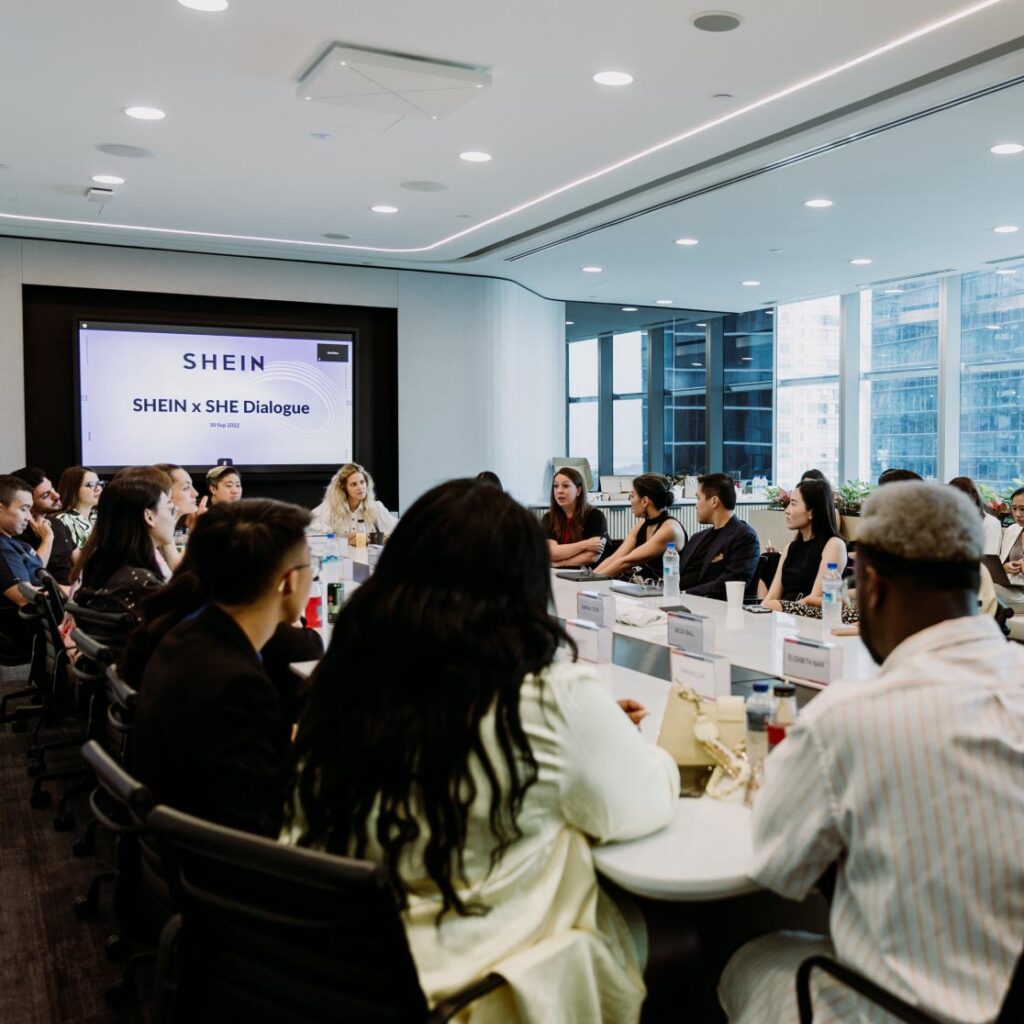 Our Memberships and Collaborations
We believe industry advancement is best achieved through collective action and partnerships. Together, we have the ability to impact real change.
Apparel Impact Institute
Textile Exchange
The Mekong Club
United Nations Global Compact
World Circular Textiles Day
American Apparel & Footwear Association
California Chamber of Commerce
Indiana Chamber of Commerce

People
Equitable Empowerment
People are at the center of our business. We are committed to providing opportunities for people across the SHEIN ecosystem to access their full potential while maintaining integrity, inclusivity and respect for all. With this in mind, we aspire to be:
A preferred brand for customer self-expression
A top-ranking employer for global talent
A preferred brand partner for creative talent collaborations
A preferred, responsible purchasing partner for suppliers
---
---
Stats
2,812
audits of contract manufacturers performed in 2022 as part of our SHEIN Responsible Sourcing (SRS) program
US$70 million
commitment in funding over five years to the Supplier Community Empowerment Program to facilitate material improvements to factories
Nearly 3,000
designers and artists empowered by our SHEIN X program
17%
of styles designed for specialty fit collections such as Curve, Maternity, Extended Sizes, SHEIN Unisex, and more
40%
women in senior management
27
nationalities among new hires in 2022

Planet
COLLECTIVE RESILIENCE
We are committed to decarbonizing our supply chain, sourcing responsible materials and protecting biodiversity and animal welfare. We have set targets to reduce the environmental footprint of our products and facilities, including:
Reduce our greenhouse gas emissions (scopes 1, 2 and 3) by 25% by 2030
Become carbon-neutral in scope 2 by 2030
Source 100% forest-safe viscose and paper-based packaging by 2025
Ensure all packaging contains 50% preferred materials by 2030
Source 50% of SHEIN branded products through evoluSHEIN by Design by 2030, our initiative that aims to promote responsible materials and manufacturing methods by repurposing textile surplus, shipping products in sustainable content and more.
---
---
Stats
300,000+
product quality tests conducted in 2022
45%
of viscose fabrics came from producers who have achieved a "green shirt" rating in Canopy's Hot Button Report in 2022
100%
of bags used in SHEIN's premium brand, MOTF, are made of recycled PE plastic

Process
Waste-less Innovation
We are committed to continuously improving our processes to reduce waste and enable a circular future, which begins with leveraging our on-demand production model to minimize waste. Our goals are to:
Engage the majority of SHEIN's customers in circularity by 2025
Become a global leader in rescuing deadstock materials from becoming waste
Establish a fully circular textile supply chain by 2050 in alignment with our World Circular Textile Day commitment
---
---
Stats
US$40 million
allocated for lean production research at our Center of Innovation for Garment Manufacturing
3 million
registered users on SHEIN Exchange
Low single-digit
inventory waste, far below the industry average
50%
transition to digital transfer printing for SHEIN branded products, reducing their water footprint compared to traditional screen printing methods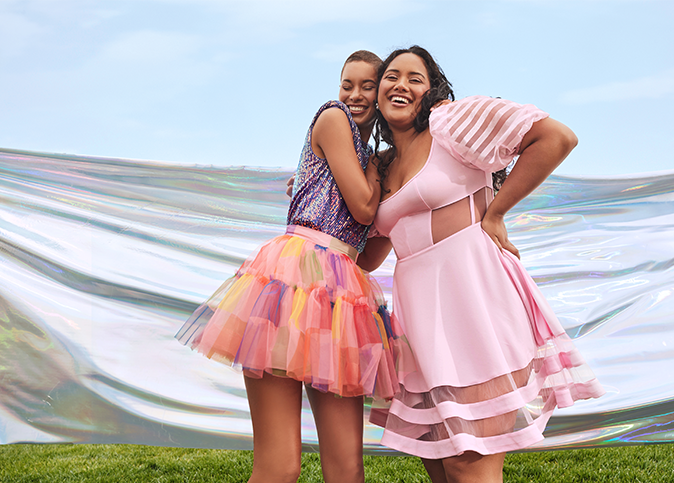 See our latest Sustainability and Social Impact Report